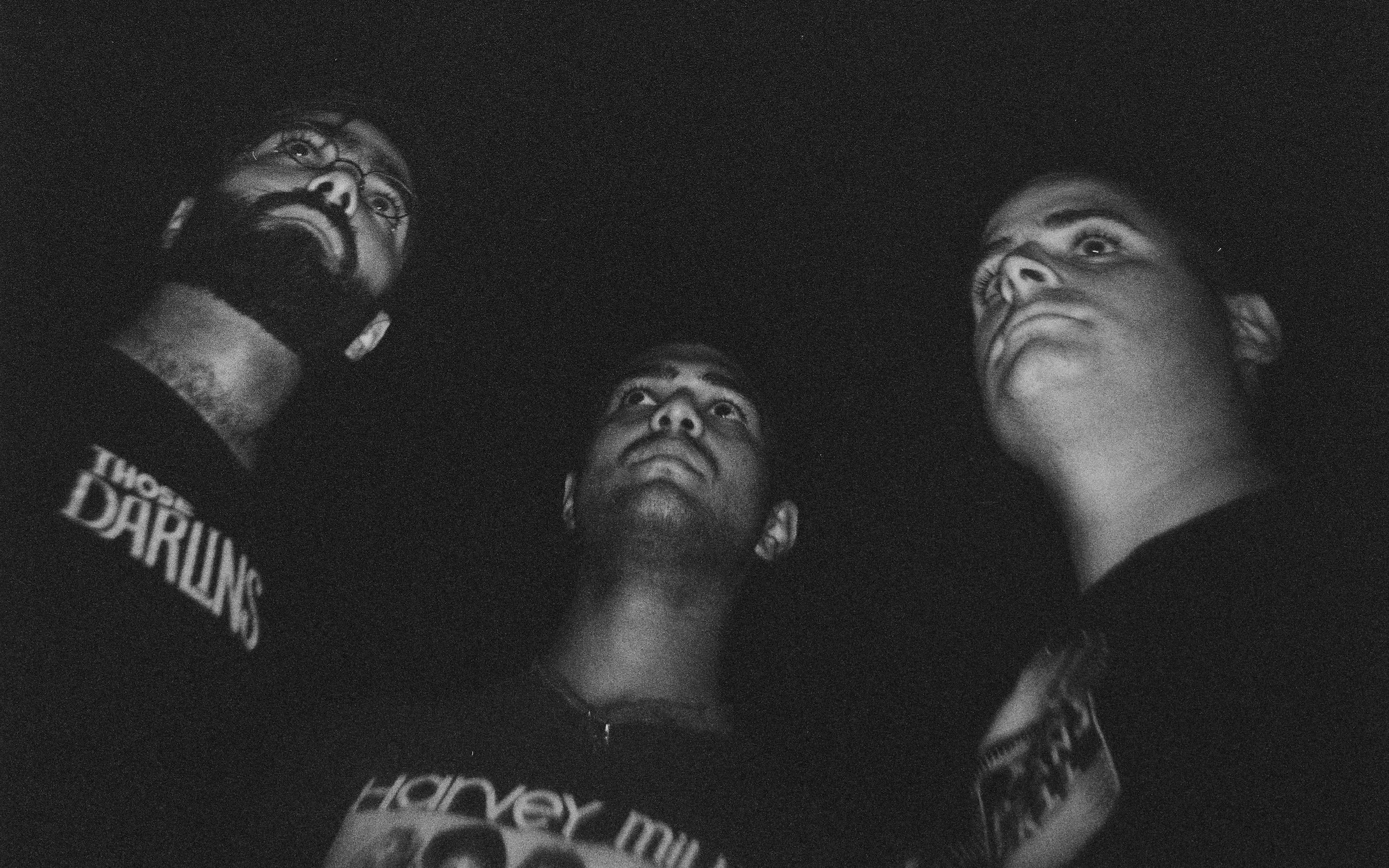 Photo by Dave Bellard.

BIOGRAPHY
With a fluid lineup and various experiments in approach over the course of their four albums, Queen Elephantine is a nebulous worship of heavy mood and time.

The group formed in 2006 in Hong Kong but has always been a shapeshifter. At the end of 2007 it moved base to New York and is currently based in Providence.

KALA, the fifth album, was released Oct 2016 on all formats by an international coalition of labels: Argonauta (Italy), Cimmerian Shade (USA), Tartarus (Netherlands), Atypeek (France), andTranscending Obscurity PR (India).


DISCOGRAPHY
Full Length
KALA (CD, LP 2016, cas 2017)
Scarab (CD, LP 2013)
Garland of Skulls (CD 2011, LP 2016)
Kailash (CD 2010, cas 2009)
Surya (CD 2007)

EP / Split
Omen (Digi 2015)
8XI08 Live in Brooklyn (CDR 2010)
Split with Alunah (7" 2009)
To Tartarus (Digi 2008)
Yatra (Digi 2008)
Split with Sons of Otis (CD 2007)
Split with Elder (CDR 2006)
Queen Elephantine (CDR 2006)

INFO
Contact: deathlessstate at gmail.com

Website: http://queenelephantine.clfrecords.com
Music: http://queenelephantine.bandcamp.com
Facebook: http://www.facebook.com/queenelephantine

"Doom rock at its brooding, soul-striping best."
—Hong Kong Magazine
"Wicked... Mind-expanding experiments with drone guitars, lumbering bass lines and mystic atmosphere."
—Rolling Stone India Read more...
"8.5... Queen Elephantine have become masters of evocative, atmospheric drone, enlisting a multitude of musical traditions from across the world to create aural environments that feel ancient and earthy. Entrancing riffs crawl and repeat before either exploring into a flurry of noise or collapsing complete to almost nothing but an ego-destroying drone and group chanting."
—Terrorizer Magazine Read more...
"One of the finest current purveyors of opiated psychdoom... Killer." —Crucial Blast Read more...
"There comes a point when listening to a record becomes more of a religious experience than a musical one."
—Roadburn's Album of the Day Read more...

"This is how you intoxicate your audience… The perfect storm of instrumentation, musicians and sensibilities; the vision is singular, and the results are spectacular… A majestic, downtrodden, mystical form of drone doom unlike anything I have heard for a while."
—The Sleeping Shaman Read more...
"[QE] entrap us from the first instant with the sheer ritual of their sound, the sheer multi-levelled drama of their experience. What's it sound like? Like largactilled earthmovers aping human metal culture while the cities burn on the horizon... Awe-inspiring."
—Julian Cope's Head Heritage Read more...


For fans of: Ufomammut, Univers Zero, Swans, Sunburned Hand of the Man, Sun Ra, Sonic Youth, Six Organs of Admittance, Pink Floyd, Oxbow, Orthodox, Om, Mukul Shivputra, Miles Davis, Melvins, Master Musicians of Bukkake, Kushal Das, La Monte Young, Harvey Milk, Hamid Drake, Earth, Eagle Twin, Desert Sessions, Colour Haze, Circle, Can, Burning Witch, Bong, Ustad Bismillah Khan, Ascend, Amon Düül II, Ustad Ahmed Jan Thirakwa, Alice In Chains