Queen Elephantine | Bandcamp | Facebook | Contact/Booking/List: deathlessstate@gmail.com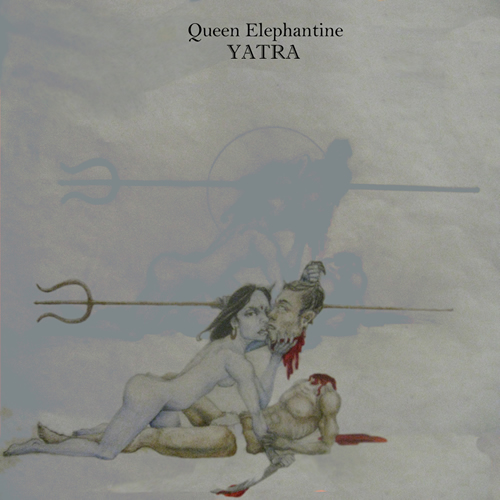 1. Droning Earth (20:24)
2. Chariot In Solemn Procession (13:31)
While we're working on our next full length Kailash, we decided to offer two recordings from the New York incarnation as a free e-release. "Droning Earth" previously appeared on EGB's Droning Earth Vol. 7 compilation; Chariot In Solemn Procession has never before been released.
Guitar/Vocals: Indrayudh Shome. Vocals: Rajkishen Narayanan. Bass: Brett Zweiman. Drums: Chris Dialogue
Recorded by Brett Zweiman at Zweibone Studios, Brooklyn NY
Artwork by Aurora Cremer
All rights reserved.